Low Loss headers keep hydraulic circuits separated. They allow the connection of multiple boilers or secondary heating zones.
They reduce the speed of flow so that air can escape to the top and dirt settle to the bottom of the vessel where it can safely be drained without shutting the system down. They also  protect the boiler from thermal shock.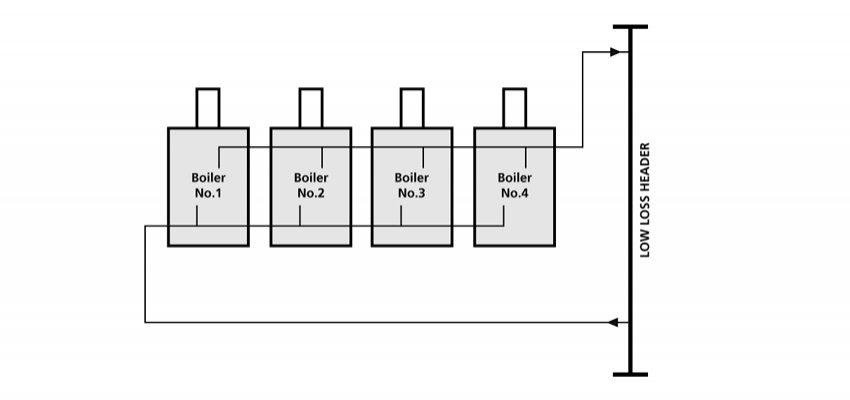 Principle of Low los Header /Primary circuit.